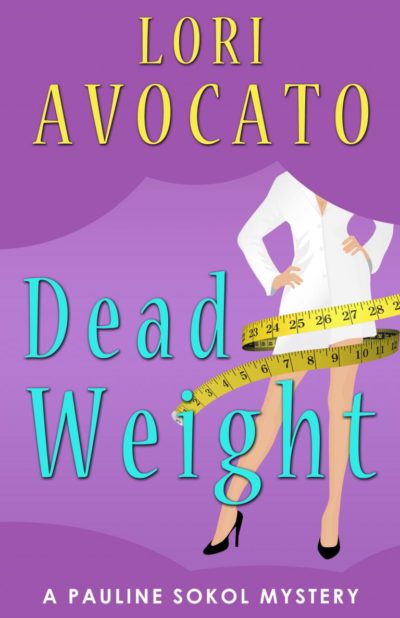 Dead Weight
Nothing—not even murder—keeps Pauline Sokol off the case.
Pauline Sokol, ex-RN turned medical insurance fraud investigator, finds herself embroiled in a scam at a weight loss clinic in the scenic New Mexico desert. As if being undercover isn't bad enough, she's not allowed to eat chocolate, she lives in a body suit that weighs a ton, and her roommate turns out to be a mysteriously hot guy!
Nearly finished with what seems to be an open-and-shut case, Pauline befriends a woman who is an undercover reporter, also interested in the goings-on at the weight loss clinic. Pauline is grateful for the help—until that help turns up dead. Pauline knows the clock is ticking—and it's not just counting down how long until she can get a candy bar.
Back to square one and the probable need to turn to her handsome, but incorrigible, co-worker, Jagger. Pauline must rely on her nursing skills as well as her ever-increasing skills as an investigator—despite her wish not to be one.
Avocato, Lori