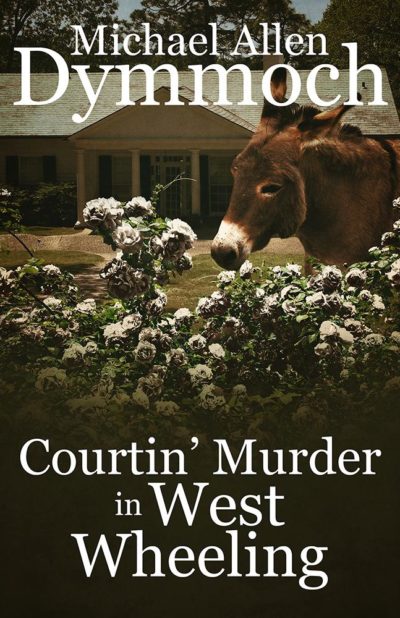 Courtin' Murder in West Wheeling
Being off the beaten path doesn't make West Wheeling a kinder a place to die.
When Sheriff Homer Deters' proposal to his sweetheart is interrupted by the report of a body in a ditch, he discovers the corpse is skeletal and half the town has trampled through the scene.
Before the investigation gains traction, someone turns a truck load of actual mustangs loose in the Truck Stop parking lot. And when the truck-driver is subsequently murdered, Homer has a real who-dunnit on his hands.
Complaints about rats and transients, jackasses of the two and four-legged variety, and a series of hijackings interrupt both investigations. While Homer tries to sort things out, a local farmer is murdered and dumped in another ditch.
With help from the State Police and plenty of assistance from his sweetheart, deputy, and adopted son, the West Wheeling Sheriff manages to survive an Indian uprising, West Wheeling's October Fest, and Sadie Hawkins Day. He just has to solve the murders while he's at it.
Allen Dymmoch, Michael