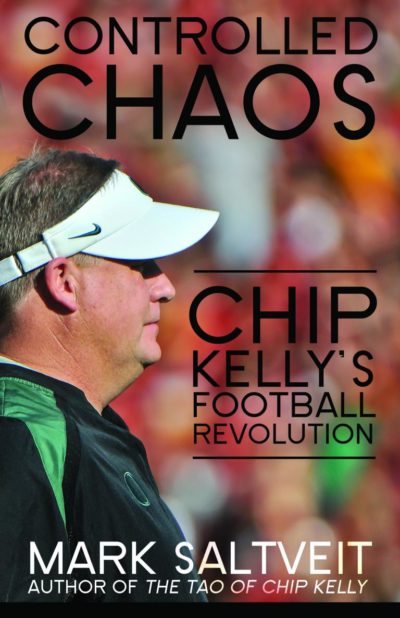 Controlled Chaos
Chip Kelly's Football Revolution
The author of THE TAO OF CHIP KELLY returns with deep insight into the mind of one of the NFL's most innovative and increasingly controversial coaches.
The 2014 off-season saw the excitement of Chip Kelly's NFL debut turn ugly fast. Before his second training camp even opened, the coach abruptly cut DeSean Jackson, his popular and explosive wide receiver, who signed with division rival Washington. Reporters wondered whether Kelly was built for the NFL, whether the offensive schemes that dominated the college game could work in the pros, and whether he had the fortitude to handle the media.
Kelly responded to his critics by navigating crippling injuries and a fractious locker room to lead the Eagles to a 9-3 record. Then they lost three straight games, a collapse fueled by DeSean Jackson's revenge and, perhaps, Kelly's own stubbornness. Still, the Philadelphia Eagles, with Chip Kelly at the helm, continue to implement a strategy that goes beyond the X's-and-O's and into the very fabric of the organization.
Mark Saltveit, the author of THE TAO OF CHIP KELLY, illuminates the strategies and philosophies of Chip Kelly in the nitty gritty stories of one NFL season, featuring characters such as Murderleg, Johnny Manziel, and Bryan Braman, the ex-model who grew up homeless and tackled a Titans punt returner head first—without a helmet. As Kelly continues to reinvent the game of football itself with insights from the Navy Seals, rugby stars, and silly movies, CONTROLLED CHAOS is essential reading for any gridiron fan.
Saltviet, Mark