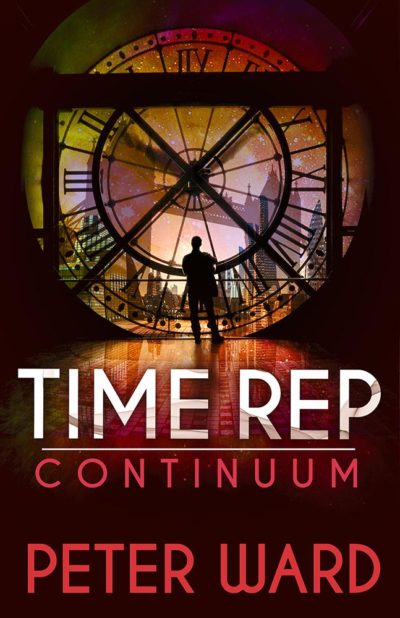 Continuum: Time Rep
In Time Rep, Peter Ward took up the mantle of Douglas Adams, penning a dizzying, inventive, giddily fun adventure story of time travel and its discontents. Now comes a sequel with even more excitement! Even more romance! Even more danger! And maybe some better jokes!
Imagine you just saved the world from an alien invasion. If it wasn't for you, everyone would be dead.
Sounds pretty good, doesn't it?
That's exactly what happens to Geoffrey Stamp, but there's just one problem—he can't tell anyone. You see, Geoffrey is a Time Rep—a tour guide for the 21st Century, meeting people from the future who travel back in time for their vacation. Everything he does needs to be kept a secret from the people in his own time, otherwise he risks changing the course of history.
And that caused enough trouble in the last book.
But now a new company called Continuum is offering holidays to the past, and they allow people to go back and change whatever they like. For Geoffrey, this sounds like a dream come true, until a future version of himself appears out of nowhere with no memory, a bullet in his back, and a Continuum business card in his pocket. Geoffrey soon finds himself in a race to solve his own attempted murder, but begins to wonder if his investigation is the very thing that nearly got him killed.
What is the truth behind Continuum, and after saving the planet, why would anyone want him dead?
Ward, Peter