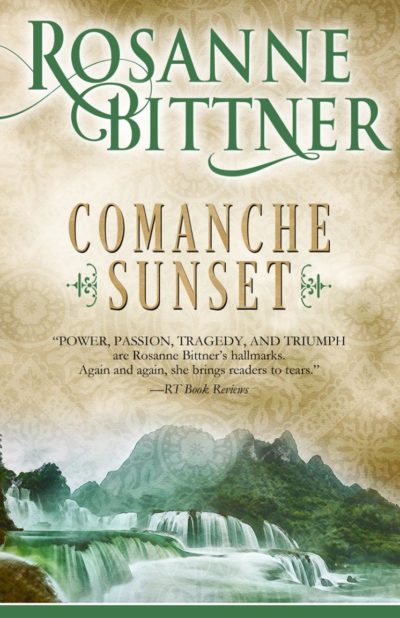 Comanche Sunset
He saved her life. She rescued his heart.
Mail order bride Jennifer Andrews headed to Texas ready for adventure. But when her stagecoach was attacked, the auburn-haired beauty wished she'd never left St. Louis. All at once the renegades were gone—and she was cradled in the strong arms of fellow passenger Wade Morrow. The handsome man had saved her life, and though they were all alone on the vast Texas plains, she felt safer than she ever had before.
Though Comanche blood ran in Wade Morrow's veins, he'd been adopted by a white family as an infant, and knew nothing of his Indian heritage. Still, something in him yearned for the wild, untamed land where he was born. So he headed to West Texas to join his past with his future—and ended up with Jennifer Andrews in his arms. Burned by past betrayals, Wade wanted to harden his heart against the sweet desire she awakened. But how can he deny the passion they share?
"Bittner's characters spring to life…extraordinary for the depth of emotion with which they are portrayed."—PUBLISHERS WEEKLY
"Time after time, Rosanne Bittner brings a full-blown portrait of the untamed West to readers. Her tapestry is woven with authenticity, colorful characters, intense emotions and love's power over every conceivable obstacle."—RT
Bittner, Rosanne