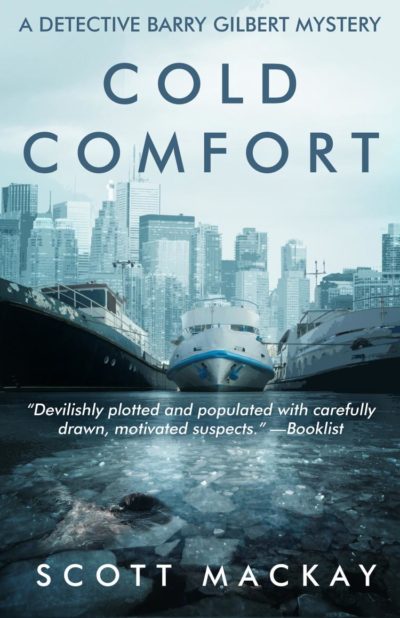 Cold Comfort
A Detective Barry Gilbert Mystery
Detective Barry Gilbert Mysteries, #1
"Mackay makes his cops' first case as crisp and snappy as a Canadian winter and a lot more light-footed. A debut to cheer."—KIRKUS
An Arthur Ellis Award finalist.
In the midst of a record-cold winter, the stepdaughter of a government official is found dead on a snow-swept pier at the harbor. Overworked and underpaid Detective Barry Gilbert is called to investigate. The Metropolitan Toronto Police Force is already beset by political maneuverings that threaten their jobs, and the sensitive nature of this case may increase that risk to the point where detectives from Gilbert's own squad are chopped. All of this is before the victim's autopsy reveals a seemingly unsolvable enigma: the victim froze to death first and was shot later, after she was already dead.
So begins a treacherous trail of evidence that leads Gilbert to the coldest zones of the human heart.
As the investigation takes unexpected and baffling turns, he at last suspects an outside manipulator, and must use all his skill to untangle clues that at first defy explanation. Probing deeper in the victim's dark past, he discovers the terrible secret she's hidden all her life. He's forced to confront his own values, and learns that even the most superlative detectives can lose their judgment at the most critical moments—often with the deadliest of consequences.
Mackay, Scott