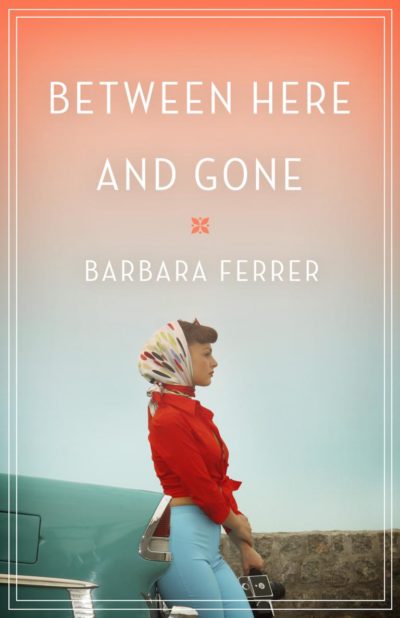 Between Here and Gone
In 1959 Cuba, Natalia San Martín was nothing short of a princess: sheltered, pampered, and courted by her very own prince, a childhood friend turned lifelong love. All that changed on the fateful New Year's Eve when Fidel Castro and his followers seized control of the country, with tragic consequences for not only the island, but Natalia herself.
Five years later, in 1960s New York, she's known as Natalie Martin—living a life that's bleak, but thankfully anonymous. However, when the enigmatic Jack Roemer offers her a job writing the memoir of a starlet on the brink of self-destruction, she sees not only opportunity, but unexpected echoes of a fairytale long forgotten.
As she knows all too well, however, the prettiest façade can hide the ugliest of truths— and peeling back the layers of someone else's past forces Natalie to confront her own.
"Beautiful, precise language is plentiful throughout Ferrer's latest. Her brilliant storytelling, with its vibrant description and dialogue, will touch the hearts of readers." – RT Book Reviews, 4 Stars
"Ferrer has created a story that's breathtaking in its scope, and a heroine whose strength will leave readers in awe." –Publishers Weekly Starred Review
Ferrer, Barbara