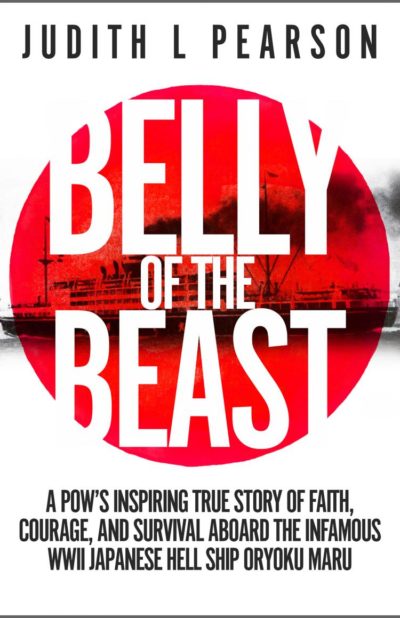 Belly of the Beast
A POW's Inspiring True Story of Faith, Courage, and Survival Aboard the Infamous WWII Japanese Hell Ship Oryoku Maru
"The Belly of the Beast (is)…a searing tribute…(to) America in its bleakest hour." —Senator John McCain, author New York Times bestseller Faith of My Fathers
On December 13, 1944, POW Estel Myers was herded aboard the Japanese prison ship, the Oryoku Maru, with more than 1,600 other American captives. More than 1,100 of them would be dead by journey's end…
The son of a Kentucky sharecropper and an enlistee in the Navy's medical corps, Myers arrived in Manilla shortly before the bombings of Pearl Harbor and the other six targets of the Imperial Japanese military. While he and his fellow corpsmen tended to the bloody tide of soldiers pouring into their once peaceful Naval hospital, the Japanese overwhelmed the Pacific islands, capturing 78,000 POWs by April 1942. Myers was one of the first captured.
After a brutal three-year encampment, Myers and his fellow POWs were forced onto an enemy hell ship bound for Japan. Suffocation, malnutrition, disease, dehydration, infestation, madness, and simple despair claimed the lives of nearly three quarters of those who boarded "the beast".
Myers survived.
A compelling account of a rarely recorded event in military history, this is more than Estel Myers' true story—this is an homage to the unfailing courage of men at war, an inspiring chronicle of self-sacrifice and endurance, and a tribute to the power of faith, the strength of the soul, and the triumph of the human spirit.
"An inspiring look at one of World War II's darkest hours." —James Bradley, Author of Flags of our Fathers and Flyboys
"A searing chronicle." —Kirkus Reviews
Pearson, Judith L