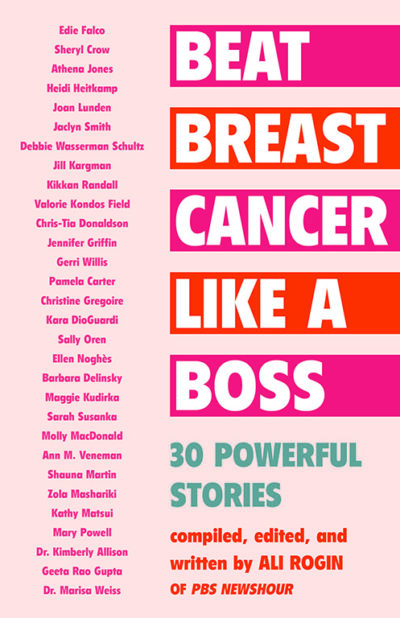 Beat Breast Cancer Like a Boss
30 Powerful Stories
Edie Falco, Sheryl Crow, Athena Jones, Heidi Heitkamp, and an inspiring array of other breast cancer survivors and "previvors" lend their voices to this collection of powerful stories
Drawing from first-hand interviews of successful, high-profile women from myriad industries and perspectives, award-winning journalist Ali Rogin brings together an all-star support and recovery team to inspire anyone confronting a cancer diagnosis, along with their loved ones.
Learn how preeminent actresses, musicians, politicians, journalists, and entrepreneurs faced a formidable disease and put it in its place. In their own words, the women of Beat Breast Cancer Like a Boss inform and encourage by sharing their experiences and advice: how they told loved ones about their diagnoses, navigated treatment options, and managed the work/life/cancer balance.
Rogin, too, faced great uncertainty when she tested positively for the BRCA1 genetic mutation at age twenty. She found answers in the vibrant community of breast cancer survivors and "previvors" who also stared down the odds. With her brave decision to undergo a prophylactic bilateral mastectomy before even graduating college, Rogin joined this diverse sisterhood of women confronting breast cancer in its many forms with dignity, strength, and humor.