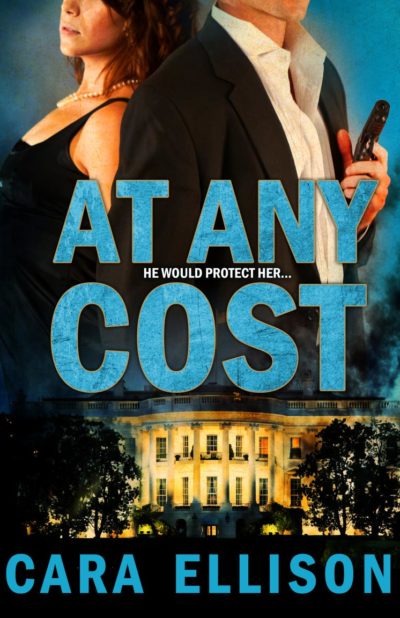 At Any Cost
Fallon Hughes is like any young attorney suffering through her first year in a white-shoe Washington, D.C. firm: overworked, exhausted, and lacking a social life.
She's also the daughter of the President-Elect of the United States.
Tom Bishop is the Secret Service agent assigned to protect her. After losing his wife on 9/11, he is not prepared to find himself attracted to the sexy, smart protectee. The ethics questions alone are explosive and despite the red-hot tension between them, he will not risk his career or Fallon's reputation on a tryst that he is sure they will both regret.
When Fallon receives a phone call from a frantic young man who tells her he has information regarding a grave national security threat, she agrees to meet him, but he never arrives. The next morning, she hears on the news that he jumped off the roof of a building and killed himself.
Fallon suspects Antoine Campbell did not commit suicide and launches an investigation. Despite a growing sense of paranoia, Fallon is determined to prove Campbell was murdered. At first, Tom tries to dissuade Fallon from becoming involved, but as it becomes obvious this is a murder case, Tom and Fallon must expose the conspiracy in her father's administration before Fallon meets the same fate. And with the tension already sky-high between them, working this close together is surely going to get one of them to cross the line from a strictly professional relationship to intimately personal.
Set against the backdrop of Washington, D.C., AT ANY COST sets up a smoldering romance as it takes readers into the super-secret world of the Secret Service, the NSA, and ultimately the most private reaches of the White House.
Ellison, Cara