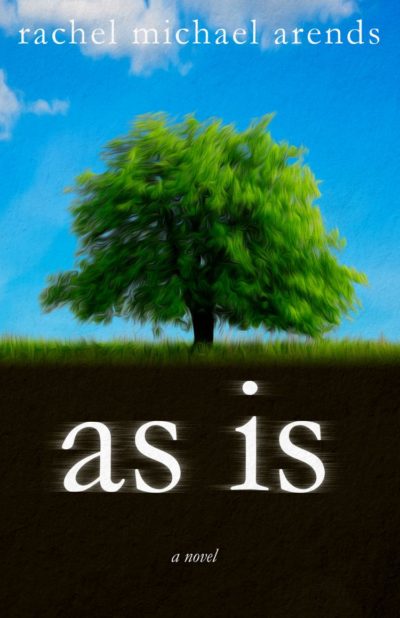 As Is
Gwendolyn Golden and Armand Leopold have been America's go-to couple for home decorating tips, letting the cameras into their So Perfect house, their So Perfect life, their So Perfect marriage.
One problem: it's all an act.
Actually, two problems: America just found out it's all an act.
When a picture of Armand kissing another man hits the newsstands, everyone knows the jig is up. Both are evicted from their home and eviscerated by the press. While Armand deals with his very private life becoming very public, Gwen Golden returns home to Riveredge, a quiet town where her sick father, her angry sister, and the guy who got away still live.
After years of pretending, Gwen has to rebuild her life for real. But while turning a new house into a home, and starting the next chapter of her life will be tough, reconnecting with the man she once loved may prove to be the most difficult of all.
With humor and charm to burn, Rachel Michael Arends has written a beautiful novel of rekindled romance, home improvement, and how only the truth can really set you free.
Michael Arends, Rachel