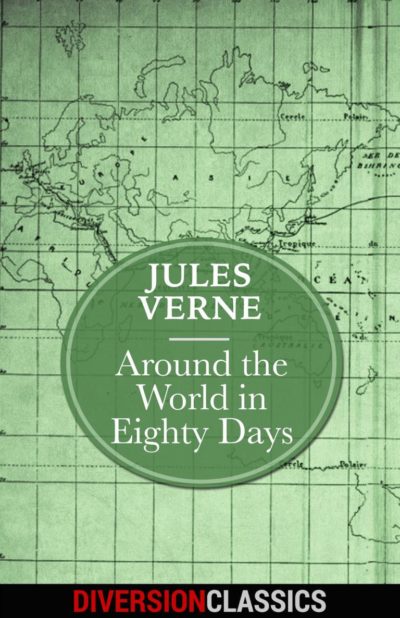 Around the World in Eighty Days (Diversion Classics)
Featuring an appendix of discussion questions, the Diversion Classics edition is ideal for use in book groups and classrooms.
Considered the most beloved of Jules Verne's adventure stories, this delightful race around the world inspired the imaginations of generations of thrill-seekers, literary and otherwise.
After learning from his Reform Club that a new railway section in India has made it possible to travel around the world in eighty days, the wealthy and eccentric Phileas Fogg accepts a twenty thousand pound wager that he and his faithful servant Jean Passepartout can circumnavigate the world in exactly that amount of time.
With that, the two set off on a grand escapade that takes them through England, Paris, the Suez Canal, Egypt, India, Hong Kong, Japan, America, and Ireland. Prone to attracting trouble, they rescue a princess and are unwitting suspects in a bank robbery.
As breathtaking an adventure as traveling the world is, Fogg has sunk his entire fortune into this journey. He must make it around the world under the time frame or risk losing it all.
For more classic titles like this, visit www.diversionbooks.com/ebooks/diversion-classics
Diversion Classics