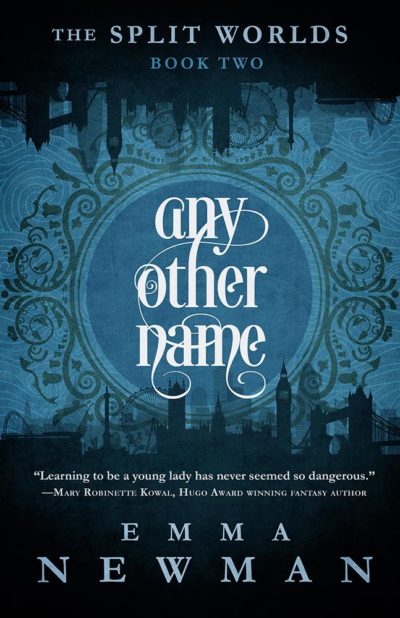 Any Other Name
The Split Worlds - Book Two
Thought-provoking, wonderfully inventive, and filled with treachery and mystery, the soaring second book in the Split Worlds Series pulls Cathy, Will, Max, and Sam deeper into the twisted world of Fae-touched society.
Cathy has been reluctantly married into the Iris family and moves to Londinium, the magical Nether reflection of London, setting her on a collision course with the restrictive, high-pressure social circles that demand propriety and obedience, things the vocal and free-spirited Cathy cannot abide. Will, meanwhile, is trying to find a compromise for his new bride, but whispers in his ear are urging him towards dark deeds…
Sam, determined to dive back into the world of Exilium to rescue innocents, crosses paths with Cathy and Max once again as Max and the gargoyle uncover more information about the mysterious Agency and the chain of events that wiped out the Bath Chapter. Sacrifices, terrible deals, and dreadful revelations mark this second installment of Emma Newman's wondrous Split Worlds series.