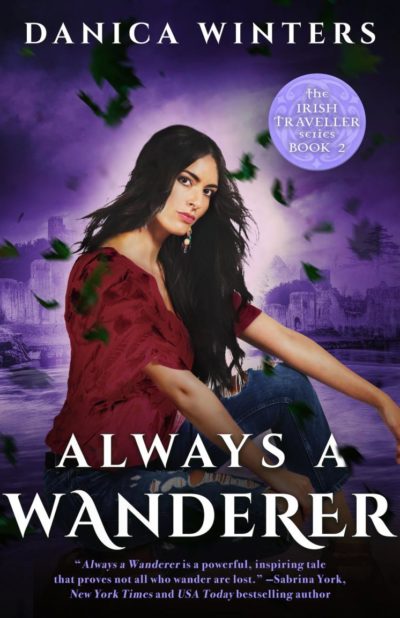 Always a Wanderer
The Irish Traveller Series - Book Two
The Irish Traveller Series, #2
The darkly seductive sequel Publisher's Weekly Bestselling Author Danica Winters's Once a Gypsy, perfect for fans of Nalini Singh and Karen Marie Moning.
"Always a Wanderer is a powerful, inspiring tale that proves not all who wander are lost."—Sabrina York, New York Times and USA Today bestselling author
Helena O'Driscoll and Graham Kelly's first few months together haven't been easy. Helena, missing the traditional Traveller lifestyle she gave up for Graham, can't help but feel that their cultural differences have doomed their relationship. And with preparations for their brand-new hospital for Supernaturals filling their days, they feel out of sync, and maybe even out of love.
When a man from the local equestrian center is murdered, Helena begins having visions of the future darker and more dangerous than ever before. With a killer in their midst, everyone at Adare Manor is at risk, and Helena and Graham must work together to catch the culprit even as their relationship unravels. And when the murderer claims another victim, this one even closer to Helena's heart, the question becomes not whether their love will survive, but whether they will.
Winters, Danica