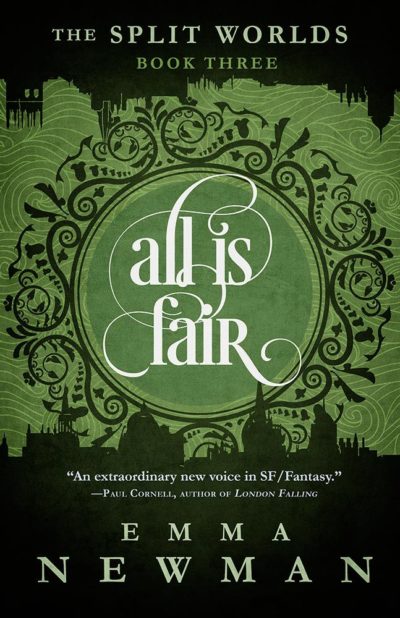 All is Fair
The Split Worlds - Book Three
Caught in the insidious designs of powerful puppet-masters and playing a life-or-death game for control, Cathy and her comrades face their greatest challenge yet: changing the balance of power in the Split Worlds.
Now at the heart of the Londinium Court, deceit and murder track Will's steps as he assumes his new role as Duke. Faced with threats to his throne and his life, the consequences of his bloody actions are already coming back to haunt him…
Meanwhile, Cathy, wrestling with the constraints of the Agency and Dame Iris, comes to terms with her new status in Fae-touched society and seeks others who feel just as restricted by its outdated social rules. As Max works with Cathy to uncover the horrors that underpin Fae-touched society, he bears witness as the final blow is struck against the last Sorcerers in Albion…
Darkly imaginative, vividly detailed, and genre-defying in scope, ALL IS FAIR is at once a thrilling and intellectual journey into worlds beyond sight.