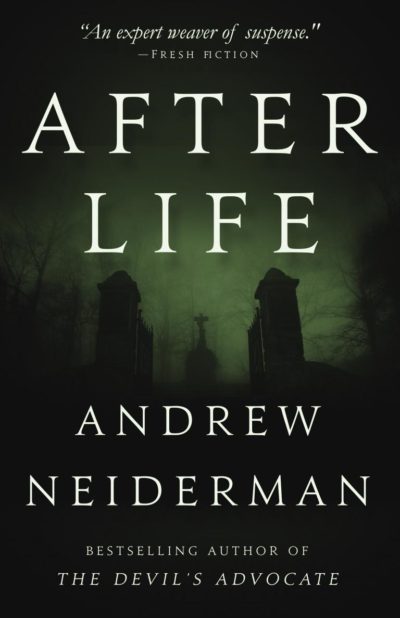 After Life
From the bestselling author of THE DEVIL'S ADVOCATE.
"A master of psychological thrillers!" —V.C. Andrews
Once she was blind, now she can see.
A car accident claims Jessie's vision, leaving the young woman in the dark, struggling to piece her life back together. One year later, she has made progress, and Jessie and her husband, Lee, move to the peaceful village of Gardner Town. Once there, though, Jessie's blindness heightens her awareness of the strange and terrible things going on in the community. Only Jessie can hear the beckoning voices from the cemetery. Only Jessie thinks there's something terribly wrong with her husband's new boss.
And then a local woman makes a chilling, desperate request: "When your husband dies, don't let them bring him back."
This masterful novel of suspense gives readers chills with each page, and the final chapters will be read without blinking.
Neiderman, Andrew