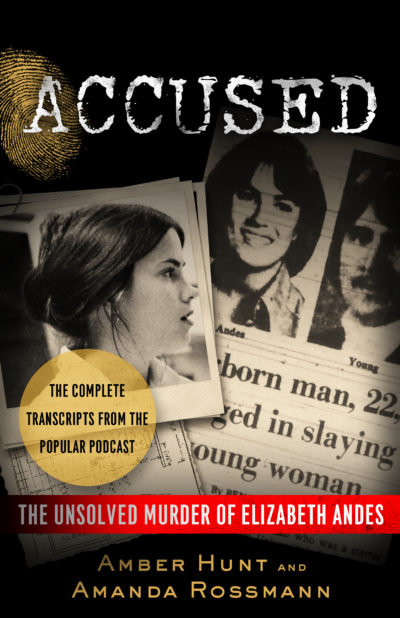 Accused
The Unsolved Murder of Elizabeth Andes
Now in print for the very first time, full-text transcripts from the leading true crime podcast. Perfect for fans of Adnan's Story, based on the hit podcast Serial.
It's always the boyfriend, isn't it?
When Elizabeth Andes was found bound, stabbed, and strangled in her Ohio apartment in 1978, police and prosecutors decided within hours it was an open-and-shut case.
Within days, Bob Young, a 23-year-old football player who'd found his college sweetheart's lifeless body on their bedroom floor, was charged with her murder. To this day, police and prosecutors still say they had the right guy–even though two juries, one criminal and one civil, disagreed, and Young walked away a free man.
Beth's case went cold. Nearly four decades later, two Cincinnati reporters re-examined the murder and discovered that law enforcement ignored leads that might have uncovered who really killed Beth Andes.
It wasn't that there weren't other people to look at. There were plenty. But no one bothered…until now.