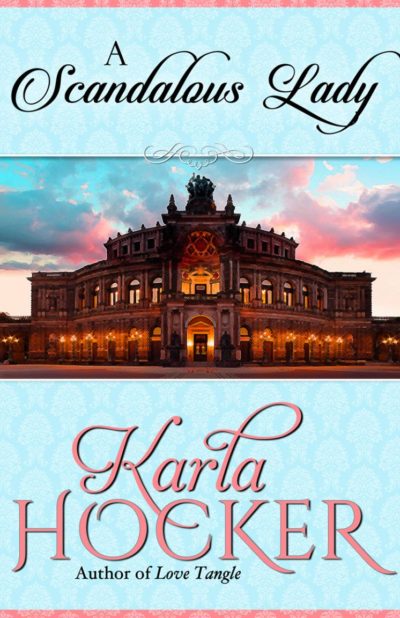 A Scandalous Lady
Charming, romantic, and painted with gorgeous Regency detail, Karla Hocker's romances will delight readers from the very first page.
Having risen from the squalor of London's back alleys to be the darling of Drury Lane, Meg Fletcher was indeed the consummate actress. And it takes all her considerable skills to conceal her shock when she learns she was actually the legitimate daughter—and heir—of Sir Richard Carswell, an aging baronet. Determined to learn why her mother fled her husband in terror all those years ago, Meg journeys to Carswell Hall. There, in addition to the scandalized servants and a very surprised papa, she encounters the extremely unsettling Earl of Stanbrook, a deliciously handsome rake who seems intent on proving that her innocence was the most intriguing act of all!
Philip Rutland, the Earl of Stanbrook, was not at all amused when he saw the actress he'd been intending to seduce putting on airs at Carswell Hall in the role of virtuous, prodigal daughter.
There was only one way a girl of her station could have come so far in the world. She might enjoy pretending she wasn't to be won over with a few baubles, but he knew she was his for the taking. It would be trickier now that he knew she was of the Quality, but every gentleman understood there were ways to bend the rules when wooing a scandalous lady.
Hocker, Karla