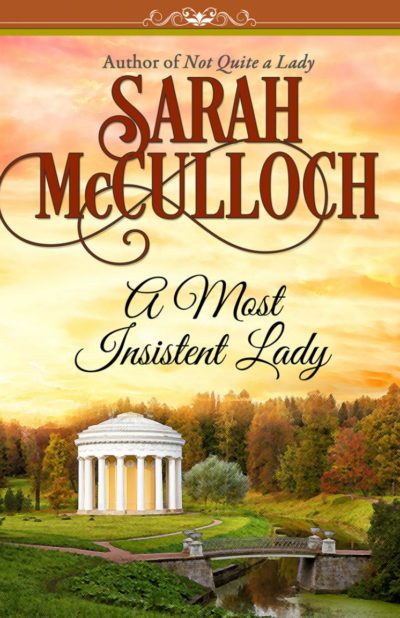 A Most Insistent Lady
A chance act of kindness changes the lives and loves of three very different people.
It's in the tap room of the Goose and Hen that Sir William Farrell finds six-year-old Liam, under-nourished and badly bruised, forced to entertain the patrons by performing acrobatic feats. Moved by outrage, kind-hearted Sir William takes the boy home with him, reckoning the urchin will be good company for his own treasured and motherless daughter.
Years later, learning who and what he is, Liam has reluctantly accepted he is no suitable match for Miss Eliza of Fallowfield. What neither he nor Sir William take into account are Eliza's feelings on the matter. Caring not a fig for suitability, and accustomed to having her own way, Eliza proves to be a most insistent lady…
McCulloch, Sarah