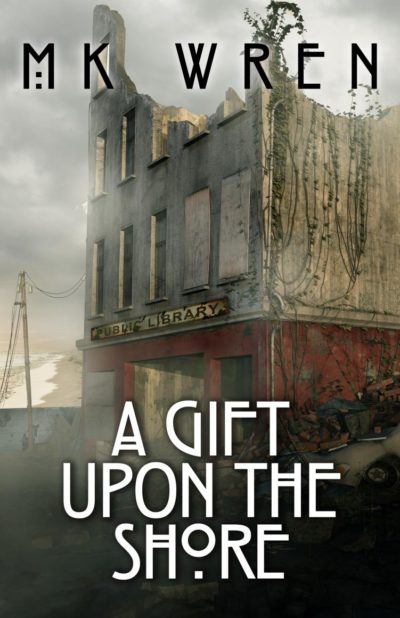 A Gift Upon the Shore
In a post-apocalyptic wasteland, two women seek to preserve the small treasury of books available to them – a gift of knowledge and hope for future generations.
"[A] poignant expression of the durability, grace, and potential of the human spirit." —Jean M. Auel, author of the Earth's Children series
In the 21st Century, civilization is crumbling under the burden of overpopulation, economic chaos, petty wars, a horrific pandemic, and finally, a nuclear war that inevitably results in a deadly nuclear winter.
On the Oregon Coast, two women, writer Mary Hope and painter Rachel Morrow, scratch out a minimal existence as farmers. In what little time is available to them, they embark on the project that they hope will offer the gift of knowledge to future generations of survivors—the preservation of the books: those available from their own collections and any they find at nearby abandoned houses.
For years, Mary and Rachel are satisfied to labor at this task in their solitude, but a day comes when they encounter a young man who comes from a group of survivors on the southern coast. They call their community the Ark. An incredibly hopeful meeting, it might seem, until Rachel and Mary realize that the Arkites believe in only one book—the Judeo-Christian bible—and regard all other books as blasphemous.
"Wren's post-nuclear world rings true, as do her compelling depictions of the subsistence-level daily life." —Publisher's Weekly
"[Wren's] passionate concern with what gives life meaning carries the novel." —Library Journal
Wren, M.K.