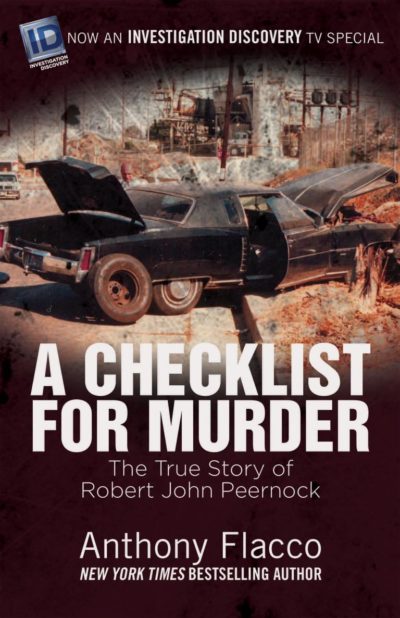 A Checklist for Murder
The True Story of Robert John Peernock
From award-winning author Anthony Flacco comes a powerful tale of a picture-perfect family, the madness that plagued them, and a betrayal that plunged them into a fatal nightmare.
Robert Peernock appeared to have the ideal life; working as a pyrotechnics engineer and computer expert and coming home to his wife and daughter, Peernock projected the American dream. Even when he and his wife separated, it seemed amicable, just a small bump for the well-to-do family. But there was madness in his house: in private, Peernock was violent, subtly manipulative, and bordering on psychotic. But the horrifying details of his home life would only come to light after Peernock finally lost all control.
Peernock had come home, brutally beat both his wife and daughter, force fed them alcohol, and deliberately sent them to their death behind the wheel, staging it to look like a drunk driving accident. He didn't foresee that his daughter would survive, and even with years of abuse, her attempted murder, and horrendous injuries, he never anticipated that she would speak so powerfully against him.
Throughout his trial, Peernock claimed a massive government conspiracy against him. He hired and fired lawyers multiple times, deadlocking juries and spinning a web of lies. New York Times bestselling author Anthony Flacco (Impossible Odds, The Road Out of Hell) chronicles the sensational trial and all the terror that preceded it, looking deep into the mind of a deranged killer whose American dream was a waking nightmare for those trapped within it.
Flacco, Anthony