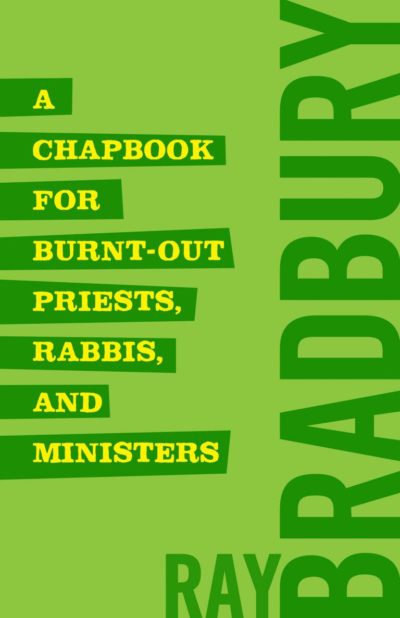 A Chapbook for Burnt-Out Priests, Rabbis, and Ministers
"For Bradbury enthusiasts, religionists and nearly everyone else, here's a delightful scrapbook of poems and essays, familiar summations but no less vital from a brilliant young fantasist grown older but not old."—Publishers Weekly
One of the most celebrated 20th century authors, known for his speculative fiction, Bradbury has crossed genres with a grace possessed only by masters of the craft.
In this incredibly unique collection of poetry, short stories, and essays, Bradbury surprises readers once again with work that tackles mortality, religion, and the afterlife. Thought-provoking, full of wonder, and with a touch of Bradbury's signature sense of humor, this collection bridges science fiction and the arts to religion and taps into the core of intellectual pursuit.
Included are the soulful and over the top "They Have Not Seen The Stars", "I Live By The Invisible", "Christ on Other Planets", "If Only We Had Taller Been", "Come Whisper Me A Promise", and so much more.
Bradbury's incredibly sharp wit makes this a must-have for fans old and new.
Bradbury, Ray