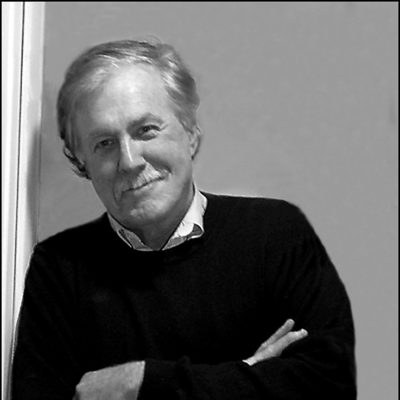 Michael Gaffney
Award-winning photojournalist Michael Gaffney started his career as a news photographer in 1972. In 1977, he became Muhammad Ali's personal photographer for a year, traveled around the world, covered 3 fights and made 8,000 photographs of the Champ. This collection of photographs combined with hours of tape recordings became the basis for Gaffney's first book, The Champ: My Year With Muhammad Ali.
In 2009, he held the first photography exhibition Muhammad Ali – The Champ at the Morris Museum in Morristown, NJ. The exhibition was a benefit for the Morristown Neighborhood House, where Gaffney learned to box as a young boy. The exhibition was well received, earning a feature on ESPN with Hall of Fame Boxing Historian, Bert Randolph Sugar. It was followed by exhibitions in New Jersey, San Francisco and London which created interest for producing THE CHAMP.
Michael, a graduate of the University of Dayton, ran a corporate photography business for 25 years. He is presently a contract photographer with Muhammad Ali Enterprises in Manhattan with photo representation by YellowKorner Galleries worldwide. He and his wife Joanna live in Sunriver, OR and Mendham, NJ and have five children on both coasts.