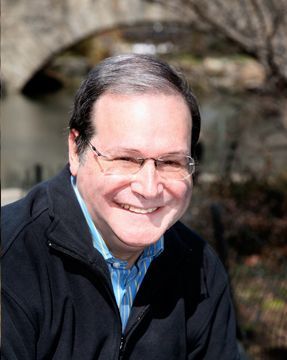 Marty Appel
Marty Appel is widely acknowledged as the nation's leading historian on the New YorkYankees.His time with the Yankees in public relations and television production stretched from 1968-1992, and is uniquely documented in his memoir, Now Pitching for the Yankees, named New York baseball book of the year by ESPN.com.
A Brooklyn-born Yankees fan who has followed the team since 1955, he continues his association with the club, appearing frequently on Yankeeographies (YES Network), andYankees.com (where he interviews former players), while writing for team publications. Appel is the author of 18 books including the acclaimed Yankees historyPinstripe Empire: The New York Yankees from Before the Babe to After the Boss, and Munson: The Life and Death of a Yankee Captain.
He has won an Emmy award for aWPIX special on Billy Martin, a Casey Award (baseball book of the year) for Slide, Kelly,Slide (a biography of the 19th century star King Kelly), the Dick Young Award for long and meritorious service to baseball, the DickSteinberg "Good Guy Award" from the National Jewish Sports Hall of Fame; serves as magazine historian for the Baseball Hall of Fame's "Memories and Dreams," is a columnist on vintage books for SportsCollectors Digest, and has also written books with Tom Seaver, Larry King, Bowie Kuhn, Lee MacPhail and umpire Eric Gregg.
He resides in Manhattan with his wife and has two grown children.
For more on Marty Appel visit: http://www.appelpr.com/