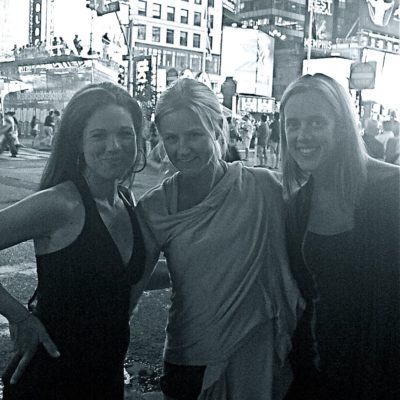 Kate Bishop
Kate Bishop is the collective spirit of three friends with a shared passion for writing, yoga and a good, old-fashioned (or New Age) love story. Breathe was inspired by their experiences both on and off the mat and was born of a genuine desire to throw some love, light and laughter into the mix.
Kristin Tone graduated from Bowdoin College with a B.A. in Psychology and received an M.A. in Education from Lesley University. A yoga teacher and an educator, she currently teaches at PS1 Elementary School in Santa Monica, CA.
Talie Kattwinkel earned a degree in Women's Studies and Creative Writing from the University of Arizona. She currently specializes in bodywork and healing.
Bridget Evans attended the University of Maryland where she studied education. She taught in the Marin County school system for ten years and co-created OUTWORD, an outdoor writing program for children. She is also a yoga teacher. All three women are mothers to small children.