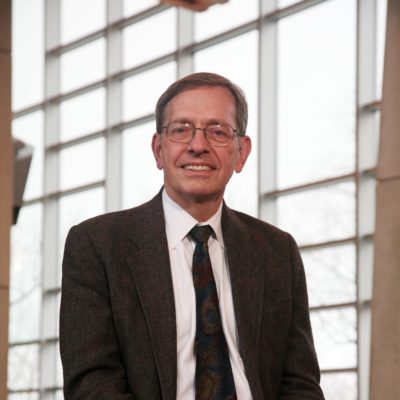 John A. Riggs
John A. (Jack) Riggs studied history at Swarthmore College but took a lengthy detour into public policy before writing High Tension. Now a Senior Fellow at the Aspen Institute, he was at the center of energy policymaking in Washington, DC, for more than thirty years. He taught a graduate seminar in energy policy for five years at the University of Pennsylvania, moderated energy forums at the Aspen Institute, and testified more than a dozen times before Congressional energy committees.
He received a master's degree in public policy at Princeton's Woodrow Wilson School and served five years in Vietnam with the Agency for International Development during the war. As Staff Director of the House Energy and Power Subcommittee, he participated in all the major energy legislation of the 1980s and early 1990s. From 1993 to 1995 he was Deputy Assistant Secretary and then Assistant Secretary for Policy and International Affairs at the U.S. Department of Energy.
As Executive Director of the Aspen Institute Energy and Environment Program and as Senior Fellow, Riggs led the renowned Aspen Energy Policy Forum for nineteen years. He has edited or co-edited several Aspen Institute books and reports.
Riggs served on the Swarthmore College Board of Managers for fourteen years, as chair of the board's Governance Committee, and as president of the college's Alumni Association. He and his wife live in Washington, DC.