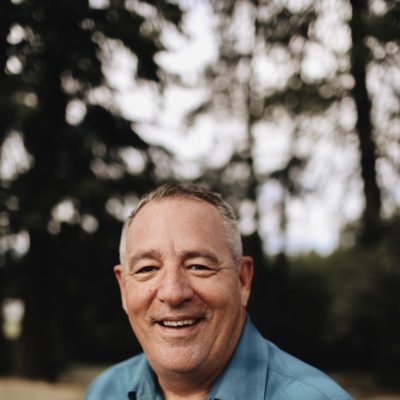 Buddy Levy
Buddy Levy is the author of seven books and his work has been featured or reviewed in The New York Times, The Wall Street Journal, USA Today, The Washington Post, The Washington Times, Kirkus Reviews, Publishers Weekly, Booklist, The Daily Beast, A.V. Club, and Library Journal. He was the co-star on History Channel's hit docuseries Brad Meltzer's Decoded, and was an on-camera expert on the TV series The Men Who Built America: Frontiersmen.
            Levy was a contributing writer on the 2018 documentary film The Weight of Water, which was based in part on No Barriers, co-authored by Levy and blind adventurer Erik Weihenmayer. The film won the Grand Prize and the Best Mountain Film Award at the 2018 Banff Mountain Book and Film Festival. It also won The People's Choice Award for Best Documentary at the 2018 Denver Film Festival, Best Sport and Adventure Film at the 2018 Mendi Bilbao Film Festival, and Audience Choice Award at the 2019 Waimea Ocean Film Festival.
Levy is the author of Labyrinth of Ice: The Triumphant and Tragic Greely Polar Expedition (St. Martin's Press, 2019), which won the 2020 National Outdoor Book Award and the 2020 Banff Mountain Book Award in Adventure History; the National Bestseller No Barriers: A Blind Man's Journey to Kayak the Grand Canyon (with Erik Weihenmayer; Thomas Dunne Books, 2017); Geronimo: Leadership Strategies of An American Warrior (co-authored with Coach Mike Leach, Simon & Schuster, 2014) and River of Darkness: Francisco Orellana's Legendary Voyage of Death and Discovery Down the Amazon (Bantam Dell, 2011).  His other books include Conquistador: Hernan Cortes, King Montezuma, and the Last Stand of the Aztecs (Bantam Dell, 2008), which he is currently developing for a television series; American Legend: The Real-Life Adventures of David Crockett (Putnam, 2005, Berkley Books, 2006); and Echoes On Rimrock: In Pursuit of the Chukar Partridge (Pruett, 1998). His books have been published in six languages.
As a freelance journalist he has covered adventure sports and lifestyle/travel subjects around the world, including working with TV impresario Mark Burnett on numerous Eco-Challenges, and other adventure expeditions in Argentina, Borneo, Europe, Greenland, Morocco, and the Philippines. His interests are wide-ranging: discovery and adventure, the mountain men, arctic exploration travail, clashes of empires and civilizations, conspiracy theories, and riveting human stories of survival.